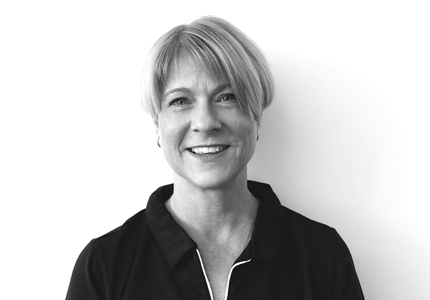 Meet Sandy Woolman
Sandy is an *APA Titled Musculoskeletal Physiotherapist and joined the team in 1999. She became a joint owner in 2012. Before working in private practice, Sandy spent 12 years at the Women's and Children's Hospital, developing a particular interest in growth-related injuries. She's been a clinical educator at the University of South Australia.
Sandy has worked with the State U17, U19 and U21 Netball teams during National Championships and as the Physio for Metro Jets Premier League Netball Team for five years. With over 30 years of experience, she has a passion for assisting people get back to doing what they love.
Sandy's Mantra: "You're responsible for your own Happiness"
*The APA Physiotherapist Title represents a physiotherapist who is highly qualified in a particular area of practice and has undergone a rigorous process to demonstrate their physiotherapy experience and knowledge.
Qualifications
Bachelor Applied Science (Physiotherapy-Hons) Uni SA
Graduate Diploma of Applied Science (Manipulative Physiotherapy)
APA Titled Musculoskeletal Physiotherapist
Pilates Practitioner (Polestar)
Accredited GLA:D® Australia Provider

Clinical Interests
Running injuries, Paediatric and adolescent sporting injuries, spinal pain, group exercise and netball injuries.
Personal Interests
Running, camping, watching Port Power (especially when they beat the Crows!) and spending time with the family.