What are we doing?
We want to assure you that we are working hard to keep you safe at West Lakes Physio Sports and Rehab and ask that you help us achieve the same.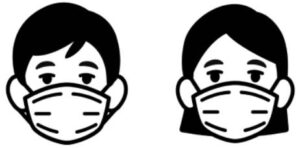 Screening Questions On Arrival
Our reception staff will ask a few short screening questions when you book. Please consider the following before attending your appointment.
Are you unwell?
Do you have any respiratory symptoms (e.g. cough, sore throat, shortness of breath, runny nose)?
Do you have any fever, chills or night sweats?
Do you have a loss of smell or alteration in the sense of taste?
Are you or any person with whom you are living currently in isolation?
Have you been in recent contact with someone that has or is suspected of having COVID-19?
If you answered yes to any of the above questions, we ask that you cancel your face to face consult and consider booking a Telehealth appointment instead.
Our staff are cleared of the above criteria and follow strict infection control measures to ensure you are entering a safe environment.
Entering The Clinic & Treatment Rooms
As of July 19, you must wear a mask when you enter the clinic.
All people who enter the clinic will have their details recorded for contact tracing. A QR code is displayed in the clinic to hasten this process.
Our infection control processes routinely involve cleaning and sanitising treatment beds thoroughly between patients. This process now includes sanitising all surfaces, like door handles, chairs and beds.
We will limit the number of people in the waiting room to encourage a safe distance between patients.
Please do not bring other people with you to appointments unless necessary.
Our group physio exercise classes allow 1 person per 8 square metres.  You will be provided with disinfecting spray to use after you finish on each piece of equipment.
Remember, you can minimise your risk by washing your hands often, not touching your face unnecessarily, coughing and sneezing into your elbow and keeping one and a half metres from other people.
For further information, please read the World Health Organisation's Advice for the Public.
If you have any questions please don't hesitate to contact us.
Together we can keep each other safe and healthy