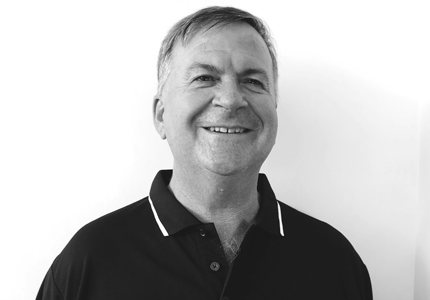 Meet Peter Barrett
Peter is an APA Titled Musculoskeletal Physiotherapist and has been working as a practice owner and Physio at West Lakes since 1989. He has worked in many clinical areas, including Central Districts Football Club and as a Clinical Educator in the Undergraduate and Postgraduate Physiotherapy programs at the University of South Australia.
*The APA Physiotherapist Title represents a physiotherapist who is highly qualified in a particular area of practice and has undergone a rigorous process to demonstrate their physiotherapy experience and knowledge.
Qualifications
Bachelor Applied Science (Physiotherapy)
Masters of Applied Science (Manipulative Physiotherapy)
APA Titled Musculoskeletal Physiotherapist
Pilates Practitioner (Dance Medicine Australia, Level 2)

Clinical Interests
The management of spinal problems, orthopaedic and exercise rehabilitation and chronic pain management.
Personal Interests
Spending time with the family, watching sport and travel