We welcome Brianna Hope from healthmarq to provide Exercise Physiology services at West Lakes Physio.  Healthmarq strive to provide a leading solution in Exercise Physiology, Australia wide.
WHAT IS AN EXERCISE PHYSIOLOGIST?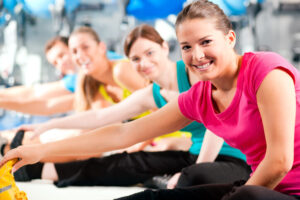 An Accredited Exercise Physiologist (AEP) is a tertiary qualified allied health professional who designs and delivers tailored, safe and effective exercise interventions to assist in the prevention, management and recovery of injuries and chronic conditions. AEPs are trained to provide education and exercise-based treatment for conditions relating to, but not limited to, cardiovascular, metabolic, neurological, musculoskeletal, respiratory and mental health conditions.
An AEP will assess your goals, medical history, injuries, and daily routine, to prescribe an individualised exercise regime, focused on eliciting improvements in overall health, wellbeing and functional capabilities. This can translate to improvements in ones' capacity for hobbies, sport, community participation, general day-to-day activities and work-related tasks.
"No single intervention has greater promise than exercise to reduce the risk of virtually all chronic diseases simultaneously".
How Can You Benefit From an Exercise Physiologist?
Everyone, no matter what their age, can benefit from engaging with an AEP. Some of the main benefits of seeing an AEP include:
Being educated on safe and effective exercises to assist with meeting goals. Improving overall health and wellbeing across all stages of life.
Improving mental health symptoms and improving sleep quality.
Managing an acute, sub-acute or chronic medical condition, injury or disability.
Reducing the risk of developing lifestyle conditions such as diabetes, high blood pressure, and obesity. Receiving support and encouragement to make positive, healthy lifestyle changes.
Implementing structure and routine.
Improving confidence for long-term self-management of conditions.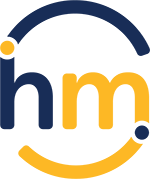 BRIANNA HOPE
B.Clin.Ex. Phys, ESSAM, AEP, AES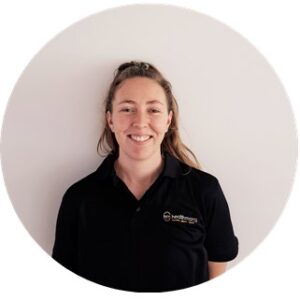 Brianna is a qualified Accredited Exercise Physiologist and has recently relocated from the Mid North Coast to Adelaide.
Brianna is most passionate about empowering clients to achieve their goals and to manage their conditions independently. She believes that exercise should be enjoyable and not made to feel like a chore. Brianna is a keen hockey player and enjoys weekends away camping or relaxing at the beach.
Brianna has been working with seriously injured workers for a number of years and has a wealth of experience and knowledge in this area. She has specialty experience with mental health, cancer, diabetes and falls prevention.
The benefits of using Brianna are numerous. She is very patient and has a deep commitment to helping her clients find purpose and empowering them to lead an active lifestyle.
Brianna has experience working in compensable schemes such as: Workers Compensation, CTP, NDIS, Medicare, DVA and ADF.
Brianna's commitment to helping others achieve their goals combined with her enthusiasm for life make her an exceptional Exercise Physiologist.